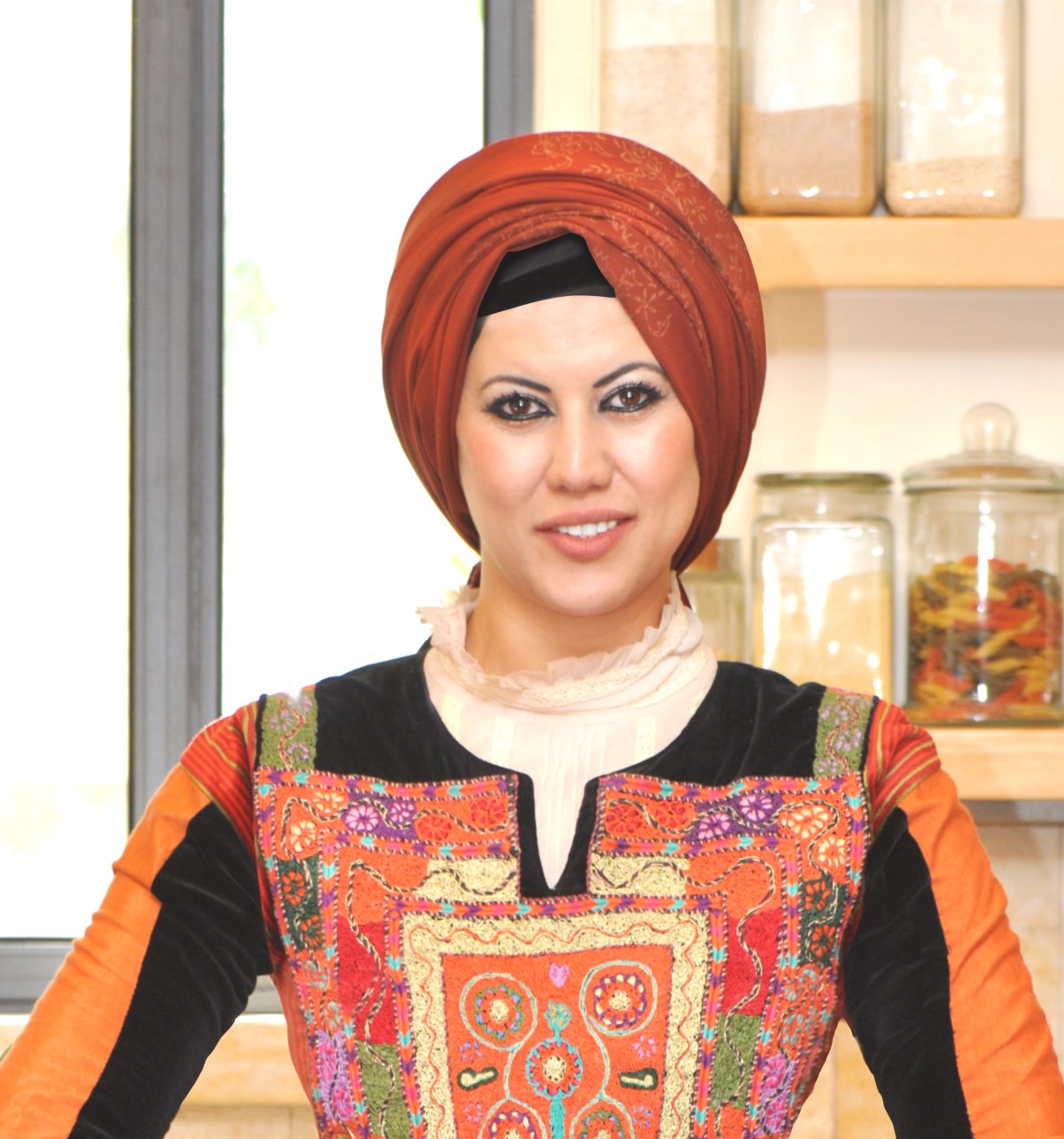 A clinical dietitian from Palestine, she holds a BA in Clinical Nutrition from Al-Quds University, and has completed several courses in the field of Business Administration.
She received a patent for a DAWSAT and DAWSAT systems concerned with providing the body with the required amounts of minerals and vitamins, combining calories, carbohydrates, proteins, and saturated and unsaturated fats.
Editor-in-chief of Dawsat magazine, which is considered the first Arab magazine specialized in healthy food and the shift towards a healthy lifestyle by creating healthy eating habits.
Approximately 20 thousand copies of each issue are distributed.
Presenting its own program from Mas Dosat Kitchen, which provides valuable information on different varieties and dishes, and to present them with a distinctive healthy flavor and way.
Presenting the "My Story with Dawsat" program, which corresponds to hundreds of success stories of people who achieved weight loss with Dawsat and managed to shift towards a healthy lifestyle.
Presenting the Mas kitchen program in Dawsat in Ramadan 2017 Dawsat Global Incorporation is established and launched from the Dawsat London office Since 2013, hundreds of female counselors have been trained towards nutritional education towards a healthy lifestyle, through a distinctive course, including electronic and practical training, and giving lectures in Palestine, Jordan, Saudi Arabia and London to achieve this goal.
Since 2016, the Dosat Online groups launched towards a pioneering food culture, gaining weight without deprivation.
Since 2007-2018, an active member of various media channels at the level of local radio stations, preparing their own program "From Mas Kitchen in Al Dawsat" and showing it on multiple satellite channels, and participating in the Kalam Nawaem program on MBC, where Mas Watad is considered a distinguished media face in hundreds of local TV interviews and shows Cooking competitions to assess healthy eating, directly on many social media sites, apart from being considered a prominent media face to talk about healthy products.
Since 2006-2019, continue to publish Dawsat Magazine as the first Arab magazine specialized in the Arab table and achieving a healthy lifestyle without deprivation.
Participation in international conferences in the field of therapeutic nutrition and achieving a healthy lifestyle.
Organizing huge health conferences all over Palestine, and more than 2000 people attend this event annually.
Participation in health conferences and conferences to empower Arab women in Saudi Arabia, the UAE, Bahrain, Jordan and Lebanon.
For any contact with Mrs. Mas Wad for Consulting and hosting in programs and broadcasts and writing distinctive exclusive articles, you can communicate on an email
Dawsat International has branches in Palestine, Nablus, Tulkarm, Bahrain, and the in London, United Kingdom.